Invest in a Trans-Affirming World!
TRANSPARENCY UPDATE -- SEPT 1, 2021
Thank you to everyone who has contributed to our campaign so far — as promised, we wanted to update everyone on how the money has been used! 
Here is what we have done so far:
Created an Operations Coordinator position to help manage the logistics of running TTI.  (We hired within the team for this position.)

Increased the hours of some of our Admin Team members

Hired 3 additional BIPOC trainers

Held our first Training Team & Admin Team summits

Created internal committees, where team members are paid to work on our internal accountability and sustainability projects

Increased our expenses buffer from 2 months to 3 months, so that we are now able to cover our expenses using money from this quarter to pay for the next quarters expenses.
Thank you to everyone who has helped make all of this work possible — we are so grateful for the support!  Funds generated from this campaign moving forward will be used towards our remaining goals.

Why we are seeking community investments:
On March 9, 2020, we were literally days away from implementing our sustainability expansion plan when we lost $150,000 of contracted income due to COVID-19.  Since then, we have worked hard, invested our own time and money, and have had some amazing supporters who have helped us to stay open. Adversity has challenged us to be stronger as a company.  We made it through the first year of the pandemic, but that lost $150,000 of income keeps us in a precarious situation that threatens our long-term sustainability and well being.

We have self-funded for the past 5 years, with all of us collectively investing a percentage of what we have earned back into the company.  Our long-term success depends on it and we are happy to do it.  But we cannot self-fund the money we lost, that loss inhibits us in moving forward, and is a recipe for burn out.  Since our model of profit distribution is unique, we are not eligible for many traditional, capitalist-based funding streams.
How you can help:
In our classes, we regularly invite participants to "ask for what you need" in order to be able to fully participate in learning together.   It's our turn to model asking for what we need. 
We are asking allies, advocates and accomplices to make an investment in our work by:
We truly appreciate any and all of these actions – we know that not everyone has the means to contribute financially.   Word of mouth has always been our best advertising, and it really makes a difference.
Becoming Stable & Sustainable:
Since our inception, we have self-funded TTI through our client training work.  On March 9, 2020, TTI had $150,000 worth of client work for the year cancelled due to COVID, which was two-thirds of our annual income.  We have been able to scrape through to 2021 with small PPP loans, hosting our own webinars+classes, and a lot of support from friends, but our CEO is pro-bono and doing the work of three people, which is not sustainable for the company or him.  This GoFundMe campaign is one that allows us to launch our sustainability plans, which will include:

Expanding the hours of our Admin Team and creating an Operations Manager position to reduce everyone's collective stress, and support our further growth. 

Hiring a marketing company to help us reach more people, more effectively to introduce them to our webinars and classes. 

Hire an additional 3-4 Core Team trainers.

Creating a paid accountability pod to help us to accurately represent transgender and non-binary people as our communities evolve, while distributing more money to transgender and non-binary people. 

Funding training team retreat, and continued professional development to help us build additional offerings, and support our own growth as educators and content matter experts.

Funding the remaining balance our Admin Team's Paid Time Off and coverage fund to ensure that the folks who run the day-to-day of TTI have ample time for rest, health and joy.

Paying off our startup debts to catapult our ability to further invest in the work that we are doing.


Having several months buffer and an emergency fund to allow us as a company to move out of a cycle of survival and into a place where we can thrive.
We have a very clear path forward for how to address our current restraints and we are now at a point where we just need an influx of cash to help us hire additional team members, fund other integrity and accountability structures, and help pay off the high interest debt that we have acquired getting to this point. While we can continue to scrape by, without community investments, we will not be sustainable.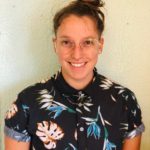 In my time at TTI I have already grown so much getting to work alongside passionate and creative transgender and non-binary people who, above all else, believe in the collective liberation of queer and trans communities. We are constantly working to create a safe and affirming world for transgender and non-binary folks of all ages and from all walks of life. This team feels more like a family and I am so grateful to get to learn and grow alongside everybody."

– Eliza Davison, Admin Team
Why we are using a community investment model:
TTI is an intentionally for-profit organization, because one of our core values is distributing money to transgender and non-binary people (specifically our team of educators, moderators and admin support, as well as other community organizations). We reject the capitalist values that prioritize profit above all.  We are growing a company on social justice values that centers our collective humanity. This makes us ineligible for many opportunities that require non-profit status. We are a small company and do not have the resources to win large corporate small business grants. And since we do not operate under traditional profit models, we have very limited avenues for the traditional investments that would provide an influx of cash.
What Makes TTI Different:
Many of us have worked in places where our full humanity was not valued or appreciated.  At TTI, we are intentionally building the workplace that we always wanted to have, and one that we can really believe in because it aligns with our social justice values.  Here are some of the things that we are intentionally doing differently: 
Nothing About Us Without Us.
All of our team members identify as a part of the transgender and non-binary communities, with the exception of our ally guest trainers.  As educators, we combine our content matter expertise with our lived experience as transgender and non-binary people. We are committed to representing the depth and breadth of community, both in our team, and in the content we deliver.
We Work Together.
TTI is comprised of two main teams, our Admin Team and our Training Team. The Admin Team manages TTI's day-to-day operations that allow us to generate income for the educators and moderators on our Training Team.  In this cooperative model, 55% of our training income goes directly to our trainers, 30% pays the Admin Team, and the remaining 15% goes to cover our hard costs.  We work together to make decisions about the work we do, and how the company moves forward. We work together to run and do the work of the company — every single person on our team has a role in our successes.
Financial Equity & Transparency

We use an economic redistribution model that prioritizes paying people well over bottom line profits.  Our Admin Team are all paid $30 per hour as a matter of equity. Training work is based on our clients' budgets and we decline work that does not fairly compensate us for our time, talent, and expertise. We believe financial transparency and honest conversations about money are a necessary element in fighting against internalized classism and the capitalist values replicate oppressive workplace cultures. We review the company's financials monthly, and any team member can ask to see any or all of the financials at any time.
People Above Profit.
We have all worked in institutions where we do not feel fully valued or affirmed in our identities or personhood, and we are determined to have a different work culture at TTI.  We are always people first, before we are producers of work.  We want a healthy, joyful work environment where we set each other up for success.  With the exception of our pro-bono CEO, everyone on the team is freelance, and we do not restrict our team members work outside of TTI.  Everyone is free to set their own schedule, and decline projects that don't feel like a good fit.  We close TTI for three weeks a year so that we can all prioritize self-care, and our Admin Team gets an additional 4 weeks of paid time off per year.
No One is Free Unless We Are All Free
Unless we are working to represent and making things better for the most marginalized within our communities, we will only benefit those who are already privileged. We believe that it is necessary to disrupt and dismantle the multiple oppressions that impact transgender and non-binary individuals and communities (and beyond).  The roots of our anti-transgender prejudice are inextricably linked to other oppressions.  We at TTI are committed to continual growth in our work towards collective liberation.  We also know that we have been raised in a culture that prizes white supremacy, colonization, ableism and profit above all, and that it is imperative that we actively interrogate our policies and practices to make sure that we are not replicating these oppressive values within TTI. We have ongoing internal equity checks, conversations of accountability, and challenge ourselves to see how we can do better – both in running the company and in our teaching and training work.  All white people on the team are paid to attend anti-racism trainings specifically for white people, and all BIPOC team members get an equal amount of money to use however they see fit.  As funds allow, we engage in professional development training for all of our team members to learn what we don't know.  Our CEO has a transition plan in place that paves the way to leave the company by 2030 with enough in savings to fully fund Co-Executive Director positions for a year, and transition TTI's ownership to BIPOC leadership. 
What we are using the funds for:
Based on our current understanding of our needs, the funds will be used approximately as follows, with a priority on hiring 2 additional admin team members to help take things off the plate of our pro bono CEO, and funding work with a values aligned marketing company to help get the word out about our work:
 
$1,800 – A day long curriculum retreat for our training team members to be able to work together to update our current content and  build new webinars, courses and trainings

$2,000 – Hiring and onboarding 3-4 additional trainers, in alignment with our values of intentionally growing a team that represents the depth and breadth of the transgender communities.

$2,545 – Professional development training for the team

$4,000 – To establish a paid community accountability pod for TTI to ensure that we are consistently getting feedback from our communities, with a priority on representing the experiences of those who experience multiple marginalizations/oppressions.

$ 4,350 – Processing Fees charged by GoFundMe

$10,000 – An emergency fund for the unexpected

$10,000 – To hire a trans/BIPOC/values aligned marketing company to help us develop and implement marketing strategies

$10,350 – Covering the remainder of our admin team's 6 weeks of vacation for 2021

$13,920 – Four months of team base pay in savings for s/low months

$20,520 – Covers the increased admin team hours to meet current demand, and hire an operations manager to significantly reduce the CEO's pro-bono workload / oversee growth projects

$20,615 – Taxes on the money generated through this campaign 

$54,250 – Pay off high interest startup debt
Accountability:
At TTI we believe in being held accountable to our commitments. For example,  for the past few years, we have been donating a portion of the proceeds from every Training-of-Trainers course to a cause of a team members' choosing.  We keep a public record of these donations on our website, so that people can verify where the funds went. We will do the same with this campaign, and will provide transparency updates on this page about how the funds were used.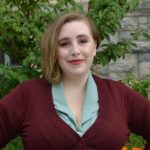 "Workplaces that are truly affirming of trans and non-binary identities are difficult to come by.  Workplaces that not only embrace these identities but actively work towards creating equitable and affirming spaces out in the world are rare, and TTI is one of these rare workplaces.  I am honored to be able to contribute and support the work that TTI does."
– Amanda LuBrant, Admin Team