Ready to register? 
December 8-10, 2020 – Philadelphia, PA*
*Registration will launch January 15, 2020
Registration Details for TTI's TOT: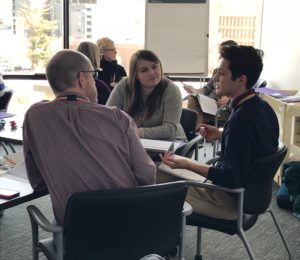 Our 2020 prices are noted below, and provide a semi-structured sliding scale to help keep the TOTs financially accessible to those who otherwise could not attend. The cost includes 3 family style lunches from locally-owned restaurants (Philly TOTs only), coffee/tea, seltzers, snacks, a copy of The Teaching Transgender Toolkit, a contribution towards our scholarship program and access to our TOT alumni group on Facebook. Five percent (5%) of the proceeds for each TOT is donated to a non-profit run by or benefiting trans/non-binary communities, with a particular focus on donating to organizations that focus on intersectional anti-oppression work or serving highly vulnerable portions of trans/non-binary communities.
The 2020 registration rates are:
$975 for organizations/companies (>750,000 gross annually)
$825 for organizations/companies (<750,000 gross annually)
$675 for individuals (not being reimbursed)
$465 for students and early career professionals (2 years after graduation and not being reimbursed- please note that proof of enrollment or graduation may be requested)
$100 for scholarship recipients  (2-3 seats available per TOT, priority given to trans and non-binary folks of color and/or multiply marginalized and their loved ones.)
Early registration is recommended, as these do consistently sell out!  Payment can be made through Eventbrite at the registration link at the top of this page. Once you have completed your payment, you will be directed to a participant survey to finalize your attendance. If you need an invoice or would prefer to send a check, please email us and we will send one over.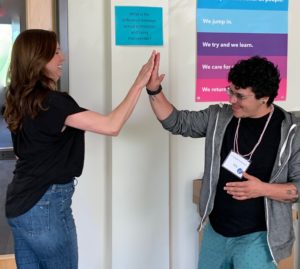 A limited number of scholarships are available for those who need financial support to attend our TOTs. Priority will be given to trainers who are: transgender, people of color, from under represented/high need areas, partners or loved ones of people who are transgender, and/or do not have sponsorship from an organization to attend.  Please note that we receive about 15-20 applications for 2-3 seats per TOT, so we recommend telling us much as you can about your work, identities and desire to attend in your application.   Please visit our scholarship page in order to apply.  If you would like to donate to our scholarship fund, please see our travel support page here.
Have questions?  Please visit our TOT FAQ page.
Looking for other dates?  Can't make these dates?  Sign up for our low frequency mailing list or follow us on Facebook or Instagram to be the first to know when a new offering is announced! We generally hold TOTs quarterly.