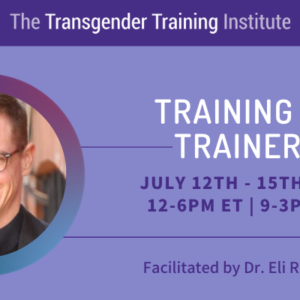 Our TOT is a professional development course for educators, trainers
...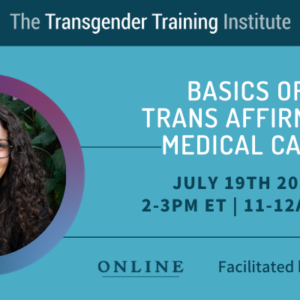 This webinar provides basic info and strategies for medical providers
...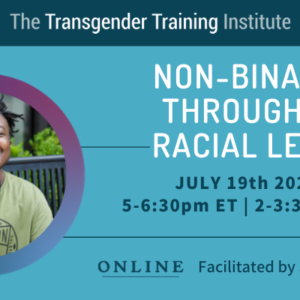 Explore the intersections of race and gender expansive identities, the
...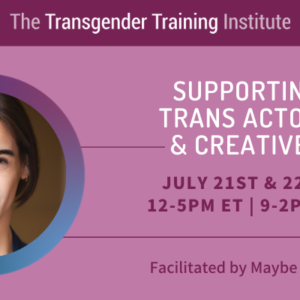 Trans Inclusion for Theatre, Film, and TV Professionals!Facilitated by actor
...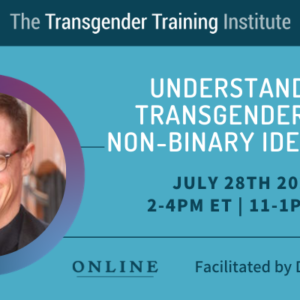 This 'Trans 101' session will cover foundational concepts, terminology, and
...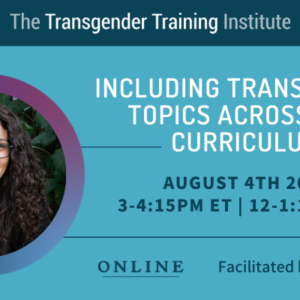 This 75-minute session is designed for K-12 educators who want
...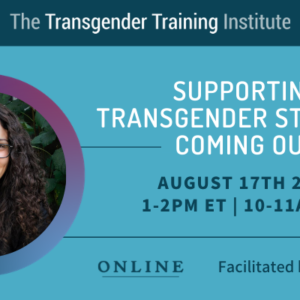 This one-hour session is designed for educators who want to
...
No event found!