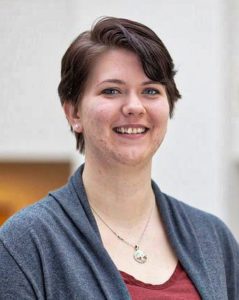 Tara Johnson, M.Ed
., is a sexuality educator based in Washington State and specializing in comprehensive sexuality education and raising awareness about the experiences of people with diverse sexual orientations and gender identities. She started her career as an educator teaching English in K-12 schools in rural Alabama, and transitioned into sexuality education after recognizing the ways in which sexuality is often stigmatized.  As a formally trained sexuality educator, Tara has worked with both student and professional audiences, providing interactive and engaging trainings on a range of sexual health and identity related topics.  While working for the Interdisciplinary Sexuality Research Collaborative at Widener University, Tara developed and facilitated Askable Adults, a professional development training series for youth-serving professionals on how to effectively engage with youth on an array of sexuality-related topics.  As an ally trainer for TTI, Tara co-facilitates our Ally/Advocate Training Camp courses. In addition to her work with TTI, Tara holds a full time position at Washington State University as a Health Promotion Specialist focusing in Sex- and Gender-Based Violence Prevention. Tara holds a Bachelor of Science in English Language Arts Education from Auburn University and a Master of Education in Human Sexuality Studies from Widener University.  Learn more about Tara and her work at:
www.TaraLynneJohnson.com
 Contact Tara at tara@transgendertraininginstitute.com.