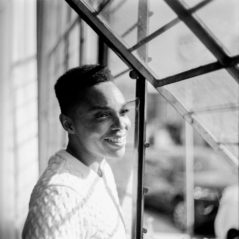 Isazela "Zel" Amanzi
Training Team
Pronouns: They/He
Isazela "Zel" Amanzi (They/He) is a multiply-neurodivergent and agender transbeing. Other identities include writer, hobby gardener and obsessive typewriter collector. Formerly a classroom teacher and food sovereignty organizer, they now integrate their M.S. Ed in Social Justice Education and various certifications in energy work as a counter-colonial Sacred Energy Educator. In addition to teaching for TTI, Zel is the founder and director or Transgressive Medicine, a meditation and sound practitioner with CutiesLA, a co-founder of Trans Yoga Project, and a writer for Translash. Their work uplifts the liberatory practices of disability justice, neurodiversity, transgender liberation and intersectionality. Zel joined the TTI Training Team in February 2021.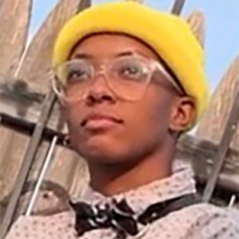 Tweet Brock
Moderation Coordinator
Pronouns:  They/Them

Tweet Brock (they/he) is a dancer by trade and enjoys a wide variety of other artforms. After spending a year as a Jazz/ Contemporary Trainee at the Joffrey Ballet School, they went on to tour with Fame the Musical, work in regional theater and as a dancer/ dance captain on a cruise ship before settling in Brooklyn, NY. When he moved to Brooklyn, he was exposed to the queer nightlife scene while working as a dancer and Associate Choreographer for the immersive nightclub musical, Oscar at the Crown. From there, they were able to start GoGo dancing and dabbling in burlesque at different queer parties around Brooklyn and Manhattan. Tweet has had some incredible performance opportunities since moving to Brooklyn, including dancing for drag artists such Alaska Thunderf*ck and Jan in addition to co-choreographing Yvie Oddly's number for World Pride 2019. While performing and being on stage is typically Tweet's ideal work environment, he is brimming with joy and grateful for the opportunity to work with the wonderful folks at TTI that share a common goal of uplifting and affirming the trans* community.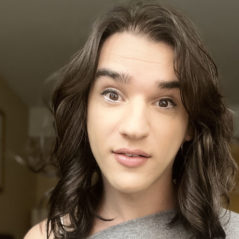 Maybe Burke
Training Team, Social Media Coordinator
Pronouns: They/Them/Theirs, She/Her/Hers
Maybe Burke is an award winning actor, writer, and human rights advocate focused on expanding conversations around representation for marginalized communities. They have married their love for storytelling with their passion for advocacy, creating accessible tools that can help people learn how to be respectful and supportive of trans and non-binary people. Maybe has spoken on several panels and various platforms, from Buzzfeed to BroadwayCon. They have also created and facilitated several workshops around trans and queer identities in colleges, universities, community centers, and other settings. As an artist, Maybe performs around New York City. Their solo show, Love Letters to Nobody, received the 2017 Fresh Fruit Spirit Award for Fostering Pride, Survival, History, and Progress. As the Artistic Associate of Honest Accomplice Theatre, Maybe founded The Trans Literacy Project, in which they collaborate with trans artists, advocates, and activists to produce accessible videos which address questions about trans experiences. Those videos can be seen on Youtube and in trainings provided by the NYC Commission on Human Rights. Maybe joined the TTI team in 2018. You can learn more about Maybe at maybeburke.com
Dre Ceja
Curriculum Co-Coordinator
Pronouns: They/Them
Dre Ceja is a Chicano, queer, and transgender speaker, facilitator, and trainer. They have worked in non-profit and for-profit settings to educate folks on how to create more affirming, welcoming, spaces for transgender and non-binary people. Dre is passionate about using intersectional approaches to creating more inclusive spaces where everyone can thrive and feel belonging. Outside of TTI, Dre uses their perspective and expertise on several committees and boards. They currently serve on the PA Commission on LGBTQ+ Affairs, the first of its kind in the nation, and are part of the commission's Legal & Advocacy and Youth & Young Adult committees. As a commissioner, Dre has shared public testimony on the Pennsylvania legal name change filing process and has made policy recommendations for a more accessible and equitable legal name change system for all Pennsylvanians across the Commonwealth. Dre also believes that access to affirming and quality healthcare is a human right. Dre serves on Penn State Health LGBTQ+ Taskforce, Penn State Health CHNA Health Equity Task Force, and Wellspan Health Transgender Education Committee. They have worked with these systems to both build and strengthen their transgender and non-binary affirming policies, practices, and culture. Dre is also part of the Pennsylvania Transgender Coalition and their Training & Education Committee. Dre has worked with fellow coalition members and partnering organizations like the ACLU to share accessible educational sessions. Dre worked with the coalition to educate communities on topics such as transgender and non-binary student rights in K-12 schools and sports. You can learn more about Dre by visiting their website here or by following them on Instagram where they share their personal story and educational infographic posts.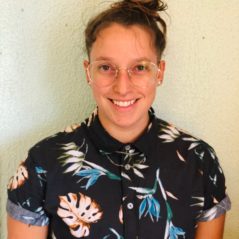 Eliza Davison
Curriculum Co-Coordinator
Pronouns: They/Them
Eliza Davison is a sexuality educator based in Seattle, WA. They believe deeply in the power of young folks, queer and trans liberation and anti-racism work as a core part of the movement. They work to promote an intersectional curriculum that lifts up their learners' strengths, identities, and capacity for self-empowerment. For the past 5 years, Eliza has been designing and delivering interactive and comprehensive sex ed with young people ranging from elementary to college-age. Eliza's passion is in supporting young adults to be peer educators and resources for their friends and communities around sexuality, sexual health, identity, and access. Eliza has an MSW from the University of Washington and is currently working towards their AASECT Certification as a Sexuality Educator.  Eliza joined the TTI team in 2020.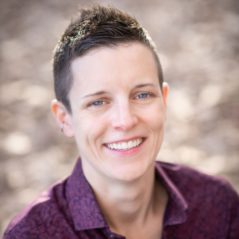 Kat Glick, LPC, LCADC, ACS
Training Team
Pronouns: They/Them/Theirs & She/Her/Hers

Kat Glick is a licensed therapist and the founder of Personal Evolution LLC, a holistic psychotherapy, health coaching, and consulting practice.  Her professional background includes 12 years of working in clinical mental health and addiction treatment, including holding various positions of dual diagnosis specialist, clinical supervisor, clinical director, and administrator.  Kat's specialties in clinical practice include integrative and nutritional approaches to treating anxiety and disordered eating, as well as affirmative approaches to sexual and relational identities. As a member of the LGBTQIA community, she strives to create a safe, accessible, anti-oppressive and affirmative space for individuals to explore the intersections of their identities and build community. Fishtown Wellness Center, located in the heart of Philadelphia, offers individual counseling services as well as free support groups, educational seminars, and various events that are open to current clients as well as the surrounding community.  Along with her clinical experience, Katherine has held an instructor position in higher education for the past 10 years, teaching psychology, addictions, social work, and mental health counseling courses at the undergraduate and graduate level. In addition, she provides consulting, training seminars and continuing education courses for mental health and addictions professionals.  Kat has a particular passion for teaching and training mental health and human service professionals who are entering and/or currently working in the field.  She is currently in the process of completing the requirements for her PhD in Human Sexuality Studies from Widener University, with her dissertation focusing on enhancing LGBTQ+ competency for addiction professionals.   Kat joined the TTI team in 2019 as our Curriculum Design Specialist and currently works as a consultant for TTI.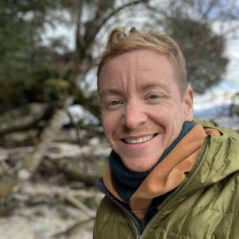 Dr. Eli R. Green, CSES
Training Team, Founder/CEO
Pronouns: He/They

Dr. Eli Green is a formally trained educator with over 20 years of experience facilitating transgender-related content for cisgender audiences. He has helped thousands of people have a stronger understanding of what it means to be transgender, how to be effective allies, and how to provide crucial support and affirming services to help transgender and non-binary people survive and thrive in today's world.  Dr. Green is the co-author of The Teaching Transgender Toolkit:  A Facilitator's Guide to Increasing Knowledge, Decreasing Prejudice & Building Skills, and he specializes in helping fellow educators expand skills and build capacity for implementing high quality transgender trainings through TTI's Training of Trainers (TOT) courses and virtual supervision for TTI TOT alums. His work has been honored by the Society for the Study of Psychological Issues (SPSSI), LGBTQ division of the American Psychological Association (APA – Div 44), and the American Association of Sexuality Educators, Counselors and Therapists (AASECT). Read more about Dr. Green…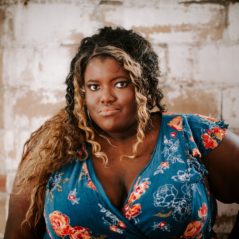 Buffy Jamison
Training Team
Pronouns: Fae/Fem/Faers, They/Them/Theirs

Buffy Jamison graduated with faer Master's in Higher Education from the University of Denver (DU) in 2015. Faer concentration in the program was Diversity in Higher Education, reflecting faer desire to support historically marginalized communities in their educational endeavors. Buffy is also dedicated to educating the general public about members of marginalized communities who are often left out of vitally important aspects of the community at large. Faer love of education, passion for social justice, and skills in grassroots organizing traveled back with fem when fae returned home to Iowa where fae co-founded and currently Tri-Chairs the Iowa Queer Communities of Color Coalition and sits on the boards of the Iowa Coalition for Collective Change and the Central Iowa Center for Independent Living. Fae were the recipient of the Inaugural Iowa LGBTQIA Leadership Award and recognized by U.S. Representative Cindy Axne as Iowan of the Week in 2020. While at DU, Buffy focused faer scholarly efforts on college students who are on the Autism Spectrum with an emphasis on intersectionality. Faer work also centered on issues related to the LGBTQIA community and people of color. Fae received faer BA in World Languages and Cultures/Spanish from Iowa State University (ISU). Buffy's past leadership roles include serving as president of DU's Black Graduate Student Association, DU's NASPA Graduate Student Associate, Inclusive Excellence Fellow at DU's Center for Multicultural Excellence, host committee member for the disability hospitality suite of the 2015 National LGBTQ Task Force Creating Change Conference, president of ISU's LGBTA Alliance, National Conference on Race and Ethnicity scholar, volunteer coordinator of the 2012 Midwest Bisexual Lesbian Gay Transgender Ally College Conference, and co-founder of ISU's Gamma Rho Lambda Omicron chapter. Serving in these roles inspired fem to be a fervent advocate for each of faer communities.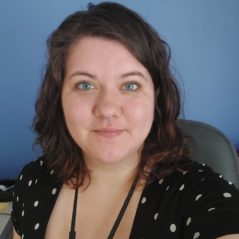 Tara Johnson, MEd
Training Team
Pronouns: They/Them/Theirs, She/Her/Hers

Tara Johnson is a sexuality educator and trainer based in Delaware, specializing in comprehensive sexuality education, reproductive health, and raising awareness about the experiences of people with diverse sexual orientations and gender identities. They started their career as an educator teaching English in K-12 schools in rural Alabama and transitioned into sexuality education after recognizing the ways in which sexuality is often stigmatized.  As a formally trained sexuality educator, Tara has worked with both student and professional audiences, providing interactive and engaging trainings on a range of sexual health and identity-related topics.  While working for the Interdisciplinary Sexuality Research Collaborative at Widener University, Tara developed and facilitated Askable Adults, a professional development training series for youth-serving professionals on how to effectively engage with youth on an array of sexuality-related topics. In addition to their work with TTI, Tara is the Training Design & Delivery Specialist for Provide, Inc, where she trains human service professionals on topics related to pregnancy options counseling. Tara holds a Bachelor of Science in English Language Arts Education from Auburn University and a Master of Education in Human Sexuality Studies from Widener University.  Tara joined the TTI team in 2017.
Sean Lare, LCSW-C

Training Team
Pronouns:  He/Him/His
Sean Lare is a licensed clinical social worker who is passionate about serving transgender and gender diverse communities. In addition to providing psychotherapy for individuals in the transgender communities, Mr. Lare also works as an educator and advocate in the Baltimore, Washington, DC and surrounding areas to help increase awareness about the unique needs of transgender, non-binary and gender diverse individuals.  His educational work has included providing introductory and specialized trainings on: engaging and retaining transgender talent in the workplace, supporting transgender and non-binary students in K-12 and college/university settings, and guidance for providing affirming services for transgender clients in clinical, behavioral health and medical settings. Mr. Lare has been a featured speaker at regional and local conferences, participated in numerous panel discussions and guest lecture presentations in undergraduate- and graduate-level classes, and is a sought-after contributor to community and policy planning efforts to increase services and rights for and to meet the diverse needs of transgender people. The focus of his psychotherapy practice in Columbia, MD is working with children, teens, and adults who are transgender or gender diverse and their families and providing supervision and consultation to other providers. Sean has been a member of the TTI Team since 2018.  More information can be found at www.seanlare.com.
Dr. Li Lock
Evaluation Coordinator
Pronouns: They/Them/Theirs
Dr. Li Lock is a formally trained sexuality educator and researcher specializing in gender development and identity, sexological worldview development, consensual non-monogamy, and sex and substance use. Dr. Lock focuses their educational and teaching work in the online realm, where they apply best practices of learning theory to online training by developing interactive learning and webinar based courses. Dr. Lock received their PhD in Human Sexuality Studies from Widener University in 2019, where their dissertation research explored psychosocial predictors of varying sexual behavior and subjective sexual effects people report while experiencing the effects of cannabis. Dr. Lock also holds a Master of Education from Widener University, a Master of Science in Human Development & Family Studies from the University of Rhode Island, and Bachelors of Science and Arts from the University of Georgia. Dr. Lock works as an Research Associate & Interim Director of Education at Planned Parenthood Great Plains. Li joined the TTI team in 2019, and oversees our online course development.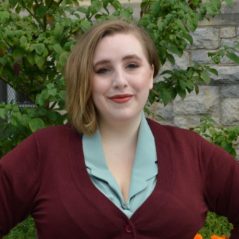 Amanda Lea LuBrant
Operations Coordinator
Pronouns:  They/Them/Theirs

Amanda Lea LuBrant is an administrator with over 10 years of experience in both for-profit and non-profit organizations.  After starting their career in ecommerce, they pivoted to healthcare and have spent the past 8 years supporting sexual health and LGBQ/T training programs.  With a focus on building organizational systems and streamlining workflow, Amanda has developed a highly adaptable skill set.  They have worked on projects including website management, instructional design and online learning management, conference and event planning, and email marketing.  Amanda joined The Transgender Training Institute in 2020.  When they are not working, you can find them engrossed in textiles, or studying mythology and folklore.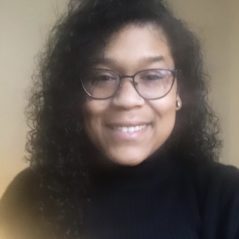 Forever Moon

Registration Coordinator
Pronouns:  They/Them/Theirs

Forever Moon is a black non-binary queer human who has been engaging in some type of sexuality education work since they were seventeen. They are passionate about working with and for youth and committed to doing work that is rooted in social justice and intersectional lenses. Forever taught sexuality topics in local schools, community organizations, and conferences for five years based in Olympia, Washington. They have worked on delivering and currently train educators in an LGBTQ+ centered sex education curriculum and other topics of equity and accessibility. Forever joined the team in 2020 as  TTI's Registration Coordinator and helps manage online webinar and course registration.  They are a big nerd who is into color coordination, discovering new ways to organize things, and making sure folks have what they need to be present in their learning and growth.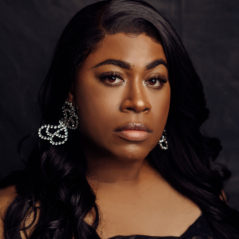 Dominique Morgan

Training Team
Pronouns:  She/Her/Hers

Dominique Morgan is an award-winning artist, activist, and TEDx speaker. As the Executive Director of Black and Pink, the largest prison abolitionist organization in the United States, she works daily to dismantle the systems that perpetuate violence on LGBTQ/GNC people and individuals living with HIV/AIDS. Partnering her lived experience of being impacted by mass incarceration (including 18 months in solitary confinement), with a decade of change-making artistry, advocacy, and background in public health, she continues to work in spaces of sex education, radical self-care, and transformative youth development with intentions of dismantling the prison industrial complex and its impact on our communities. Ms. Morgan is a 2020 Ten Outstanding Young Americans Award recipient, NAACP Freedom Fighter Award recipient, and 2020 JM Kaplan Innovation Prize recipient. Her new album Pisces In E Flat Major is available on all platforms and her book "Sex Ed for System Facing People" will be available in 2022. Find out more about Dominique at www.dominiquemorgan.com. Check out her TEDxTalk on Resilience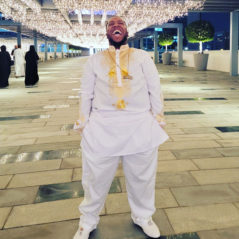 Dane Ray, LGPC

Training Team
Pronouns:  None
Dane Ray is a resident of Washington, D.C. Dane is a Licensed Graduate Professional Counselor serving the state of Maryland. Dane has 19 years of experience as an educator, within and on behalf of the LGBTQIA+ communities, with additional experience in prevention education and research through tenure at DC Health. Dane believes that in order to achieve equity in care, mental health and community health providers have the ethical and professional responsibility to be informed of and prepared to meet the needs of transgender and gender-expansive people. In working towards this goal, Dane's current research interests center on public health communication in response to gaps in the healthcare system for self-identified trans and gender-expansive people. Dane serves on the Executive Board of the DC Mental Health Counselors Association. Dane graduated from the University of the District of Columbia with a Master of Arts degree in Rehabilitation Counseling. Dane is also a melophile (avid music lover).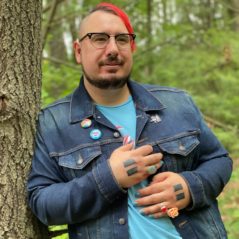 Mark Saint Amour

Training Team
Pronouns:  They/Them/Theirs
Mark Saint Amour identifies as a demi-pansexual, queer and trans (non-binary, genderfluid) person of Mexican Indigenous descent. Mark spent over ten years in the national for-profit industry as an upper-level manager/director and business developer working both with entrepreneurs developing and opening start-ups and with established companies looking to expand into new territories, always bringing a focus on Diversity, Equity, and Inclusion while using  justice oriented frameworks. Following this Mark spent another ten years active in the non-profit field, working with organizations through-out Chicago, New York, and West Michigan. They most recently worked in higher education working in areas of philanthropy, social justice, and JEDI consulting. They are actively completing dual Master's degrees in Criminal Justice and Social Work,  while holding  a BBA in Entrepreneurship and General Management with a minor in Criminal Justice (Magna Cum Laude).
Kelsey Van Nice
Client Coordinator
Pronouns: They/Them/Theirs
Kelsey Van Nice is a sexuality education professional who has been working in the sexuality and social justice fields since 2008. Their passion for social justice comes from the belief that every person has an innate worthiness and is deserving of safety, dignity, love, and support, and that every person can help to actualize that vision for others. Kelsey is TTI's part-time Client Coordinator, and they help manage the logistics of TTI's training calendar and client work. Prior to joining TTI, Kelsey worked as the State Strategy Coordinator for the Sexuality Information and Education Council of the U.S. (SIECUS) and the Public Policy Associate for the Religious Coalition for Reproductive Choice (RCRC). Kelsey is a certified Gynecologic Teaching Associate, trained abortion, birth, and postpartum doula, and works as a consultant with other organizations, including their role as the Fundraising Coordinator for the Cancer Free Economy Network. Kelsey holds a Bachelor's of Science in Sociology from Montana State University. They have been a member of the TTI Team since 2018.