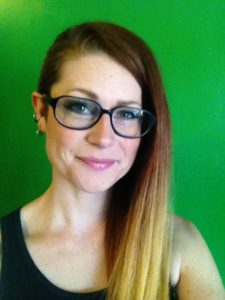 Isobel Connors, MSW, MEd. is a Philadelphia-based sexuality educator and consultant, specializing in LGBTQI+ issues, kink/BDSM, and sex worker rights.  In her work as an educator, Ms. Connors strives to take an intersectional approach—to explore the ways in which culture and society shape sexual identity, and to identify and combat systems of oppression that infringe upon sexual freedom.
Ms. Connors started her career as an educator and activist in 2009, during her undergraduate studies at the State University of New York (SUNY) at Geneseo.  As a student, she helped spearhead grassroots initiatives to address campus sexual assault, homophobia, and transphobia on campus. Upon graduating in 2010 with a Bachelors in Anthropology, she was hired by the university to consult on their 2011 Sexual Assault Teach-In. From 2011-2012, Ms. Connors worked as a Community Trainer for Planned Parenthood, designing and facilitating workshops on such topics as safer sex, healthy relationships, consent, sexual orientation, and gender identity.
Ms. Connors began graduate school at Widener University in 2014, during which time she interned at the Children's Hospital of Philadelphia's Gender and Sexuality Development Clinic.  In 2017, she graduated with a Master of Education in Human Sexuality Studies and Master of Social Work.  Ms. Connors is one of our ally trainers, and co-facilitates our Ally/Advocate Training Camps.
Contact Isobel at isobel@transgendertraininginstitute.com.
"If you come in knowing nothing, you'll leave knowing more. If you come in knowing everything, you'll still leave knowing more. The presenters, Maybe & Isobel, are engaging and able and willing to meet where you are to help you become the best possible ally to the trans community."– Sept 2018, Onsite Ally/Advocate Training Camp participant