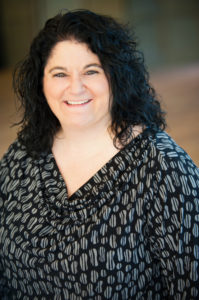 Elizabeth Schroeder, EdD, MSW, is an award-winning educator, trainer and author in the areas of sexuality education pedagogy, LGBTQ-affirming best practices, and working with adolescent boys.  She has provided consultation to and direct education and training for schools, parent groups and youth-serving organizations in countries around the world for over 25 years.  Recently, Dr. Schroeder was lead author of the first-ever K-12 sexuality education curriculum that is completely mapped to the National Sexuality Education Standards.  In 2015, she developed the first online teacher training course in sexuality education for UNFPA and UNESCO for teachers in East and Southern Africa.
Dr. Schroeder is the former executive director of Answer, a national sexuality education organization dedicated to providing and promoting unfettered access to comprehensive sexuality education to young people and the adults who teach them.  She has also served as the associate vice president of education and training at Planned Parenthood of New York City, and, before that, manager of education and special projects at Planned Parenthood Federation of America.
Dr. Schroeder was a co-founding editor of the American Journal of Sexuality Education, and has authored or edited numerous publications, including Sexuality Education: Theory and Practice with Dr. Clint Bruess and the four-part book series, Sexuality Education: Past, Present and Future with Dr. Judy Kuriansky.  She has been featured in a range of media outlets, speaking on issues relating to sexual health education and youth development, including CNN, The New York Times, the BBC and more.
Dr. Schroeder speaks at conferences around the world on sexuality and adolescent development, and has received numerous honors throughout her career, including the Healthy Teen Network Carol Mendez Cassell Award for excellence in leadership in sexuality education, the American Association of Sexuality Educators, Counselors and Therapists' Schiller Prize for her approaches to teaching internet safety to youth, Widener University's William R. Stayton Award in recognition of outstanding contributions to the field of human sexuality, and the Planned Parenthood Mary Lee Tatum Award.
She holds a Doctorate of Education in Human Sexuality Education from Widener University and a Master of Social Work from NYU.  Dr. Schroeder serves as one of TTI's ally trainers.